Farming
Farming

Type:
Extraction
Max Level:
40

Farming is a skill used to cultivate plants and trees and harvest crops, such as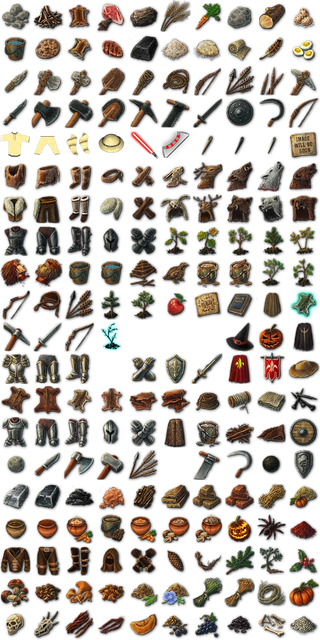 pumpkin,
onion,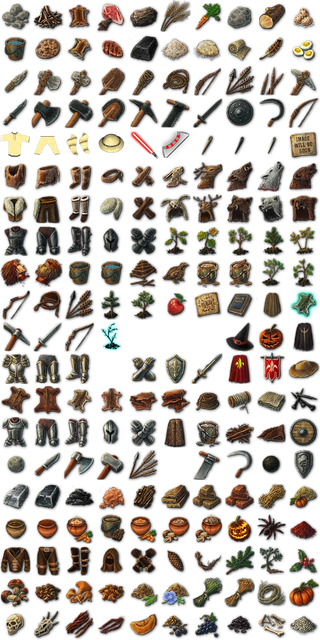 rye grain and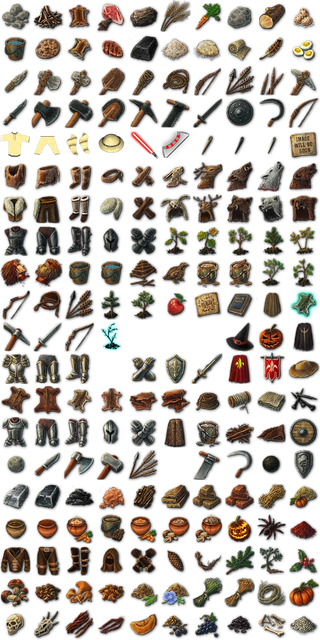 grapes.
It is useful to get materials to use on

cookery.
Equip the seeds and click on the soil to plant it.
Then wait for the set amount of time and use a Sickle for harvesting.
Equip a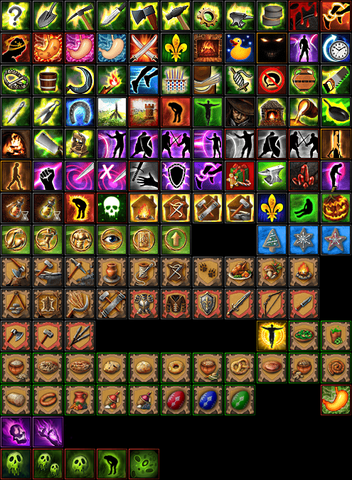 knife, click on a tree and pick a sapling. Cultivate the sapling in the same way as seeds.
You can use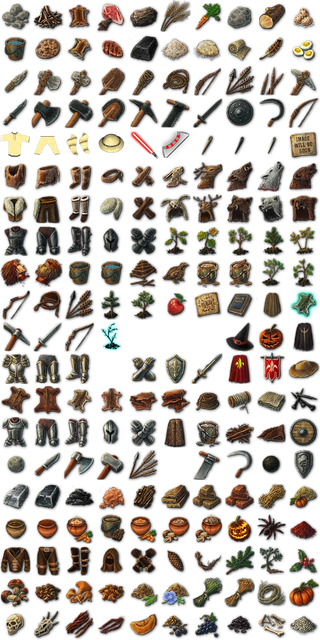 water,
lime or
bird droppings on your farm.
| Fertilizer | Time | Chance to grown | Amount of crops |
| --- | --- | --- | --- |
| Water | Normal | Normal | Normal |
| Lime | Slower | More chance | Less crops |
| Bird droppings | Faster | Less chance | More crops |
Equipping a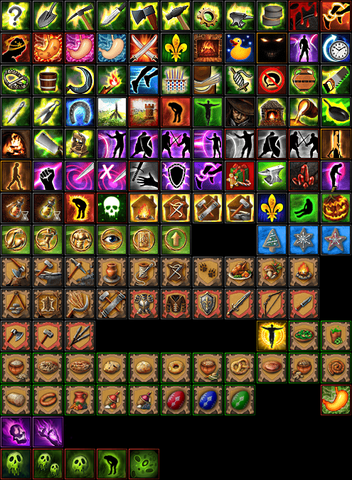 bucket increase the quantity of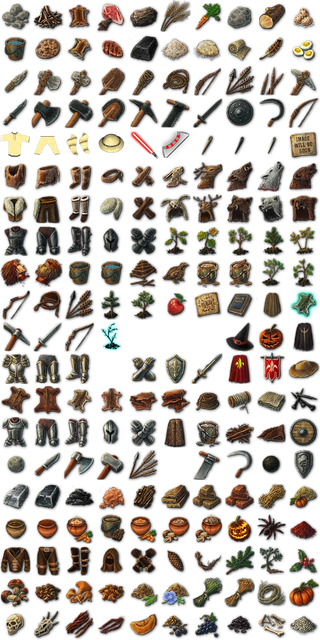 water you get on the
well. Getting water from a
fountain is faster.
A good quality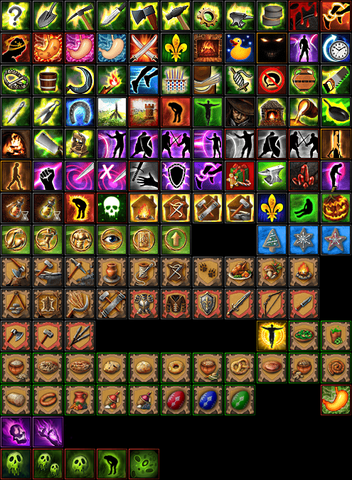 sickle made of a rare material can increase the chance to harvest crops above your farming skill and the quantity of crops as well.
You can get seeds eating some vegetables and fruits, like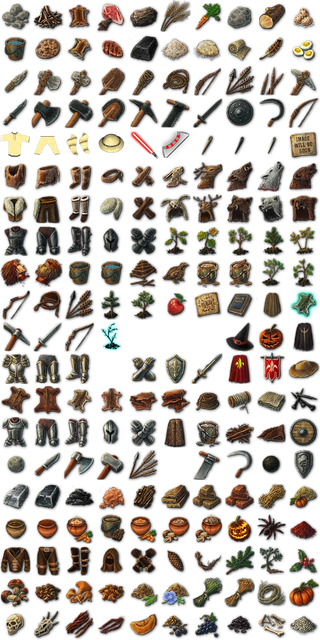 pumpkin pieces,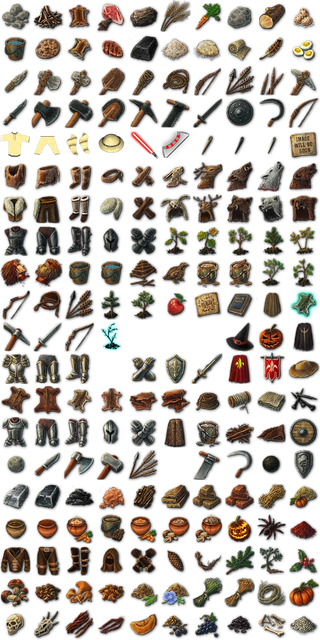 grapes and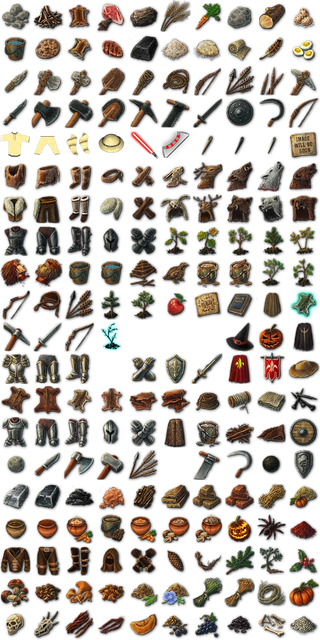 raisins.
Some crops can be used as a seed: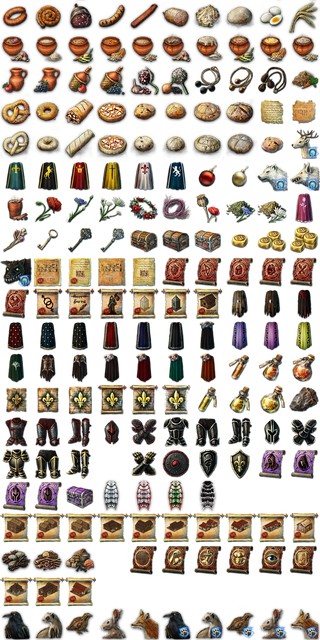 barley,
beans and
garlic.